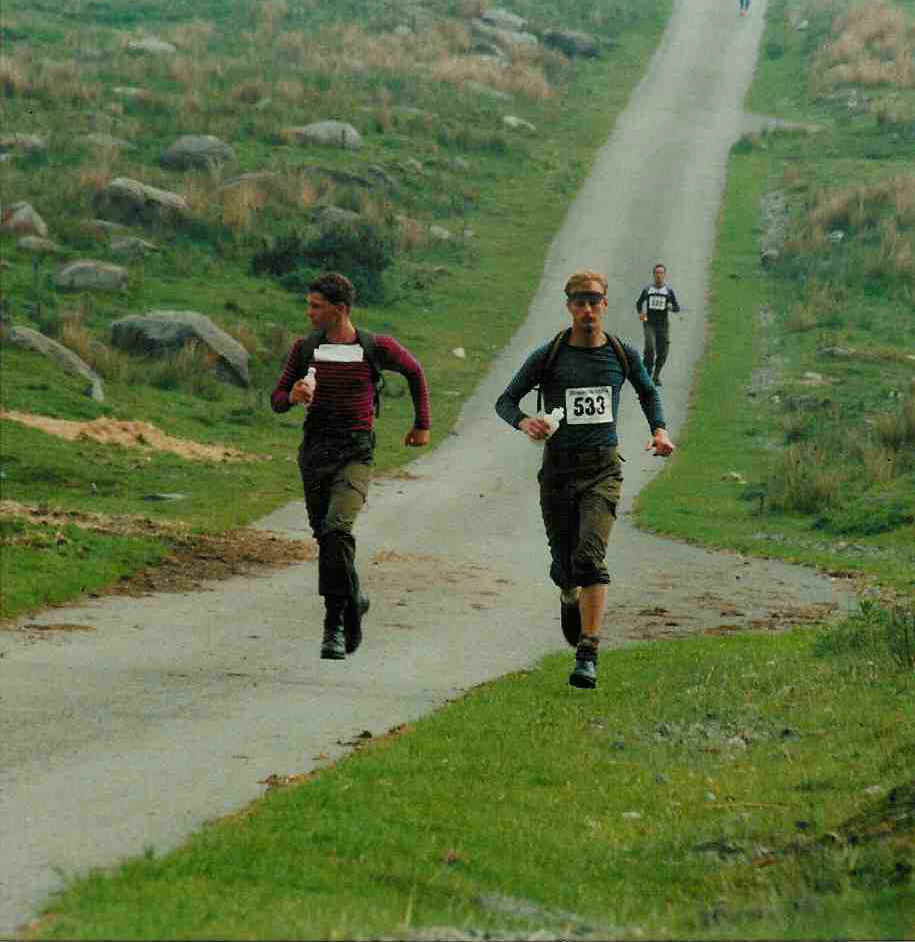 Dai Richards & the winning team at the half way point in the Welsh 1000 metre peaks race.
Welsh 1000s Military Winner individual & team 1992 & 1993
What better way than to spend the day running over the mountains. Awesome views, fresh air and a great feeling of accomplishment. Well most of time anyway ! Then there's the wind and rain, tricky navigation and difficult terrain. But more often than not, in mountain marathons it's worth the effort.

I've plenty of experience in mountain marathon type events including the Welsh 1000s (military winner on two occasions) and of orienteering events (twice Welsh short course champion).

I have the skills and expertise to teach navigation in the mountains and the fitness required to take part in these events. I don't do the classroom ! Not because I can't ! mainly because there are no classrooms on the mountain ! I coach mountain marathons on the mountain where they belong.

Why not try one of my mountain marathon training sessions, I'll set the course, using man made or natural features on the ground and you can navigate the course with me in support. I'll coach whatever level is required from beginner to expert, individual or groups. Build your knowledge, fitness and confidence in the wild Welsh countryside.